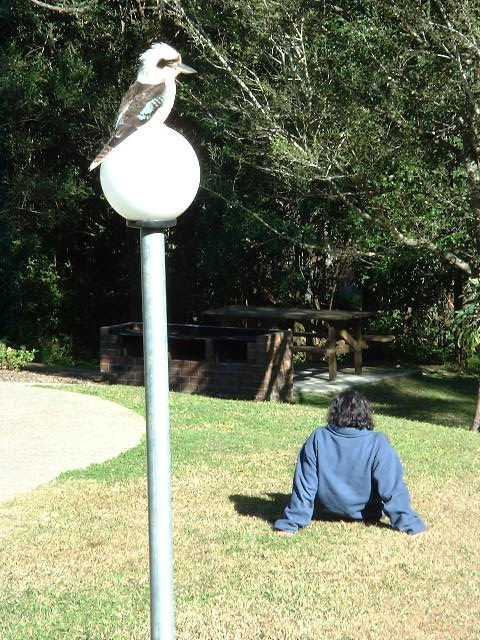 Doreen and Kookaburra sharing a joke, Eungulla National Park.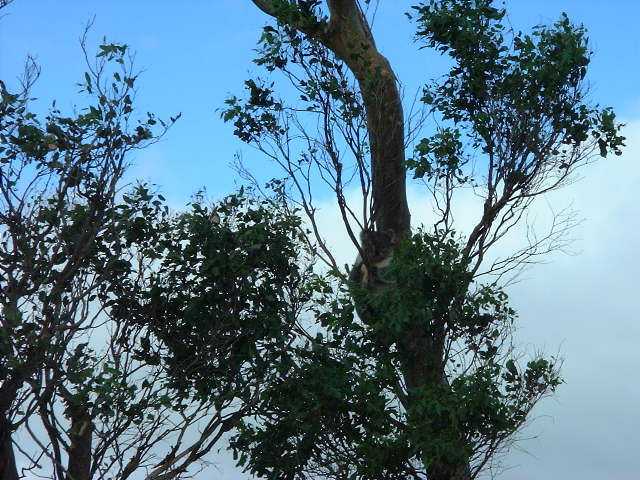 Fierce, wild koala, reveling in being born free; somewhere on the road to Wilson's Promontory.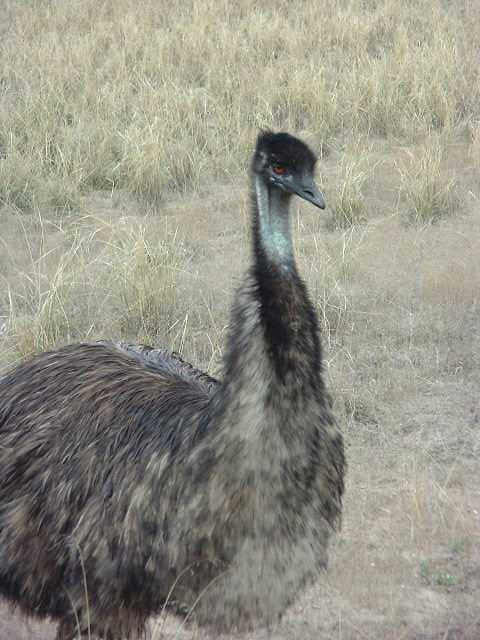 Fierce, wild emu, somewhere in Victoria. Glad there was a fence.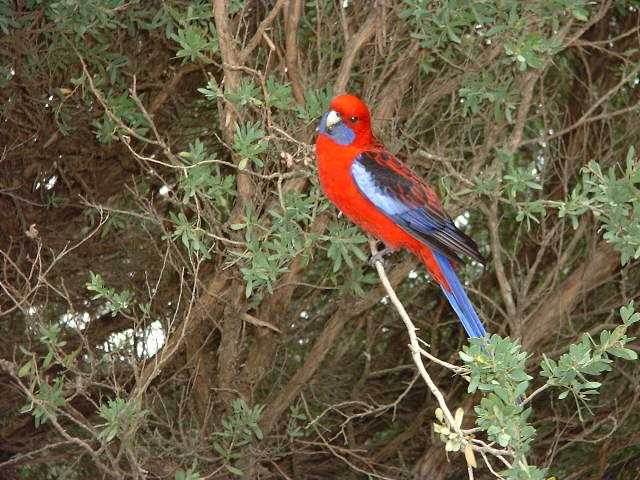 One of many cheeky Crimson Rosellas demanding food from the soft tourists, Wilson's Promontory national park.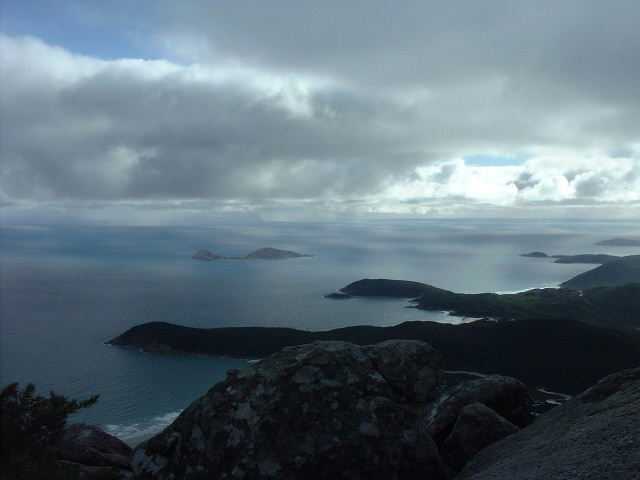 Moody scenic shot, the Oberon part of Wilson's Prom.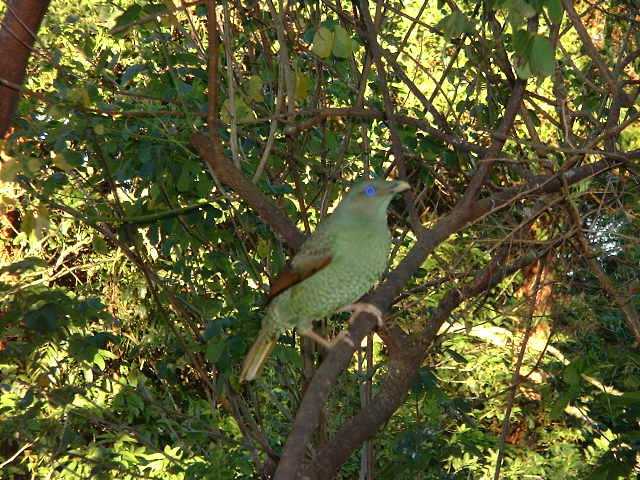 Female Satin Bowerbird, Paluma. Her husband, smitten by her radiant blue eyes, tries to impress her with elaborate bowers composed of blue objets d'art. Or are they called installations these days?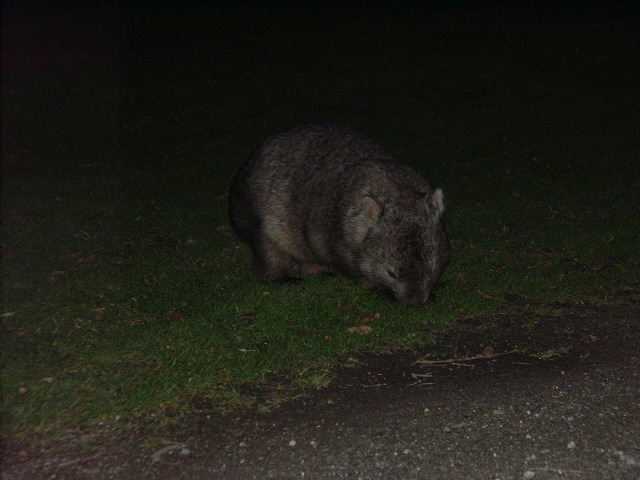 Staggeringly cute, studiously oblivious wombat, Wilson's Prom.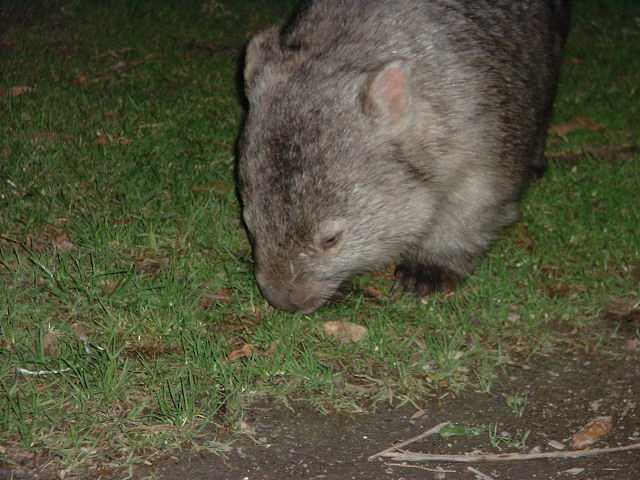 Same wombat, close-up view. Still oblivious.
Yellow-nosed Albatross, somewhere off the coast of Wollongong. And this is one of the small Albatross species.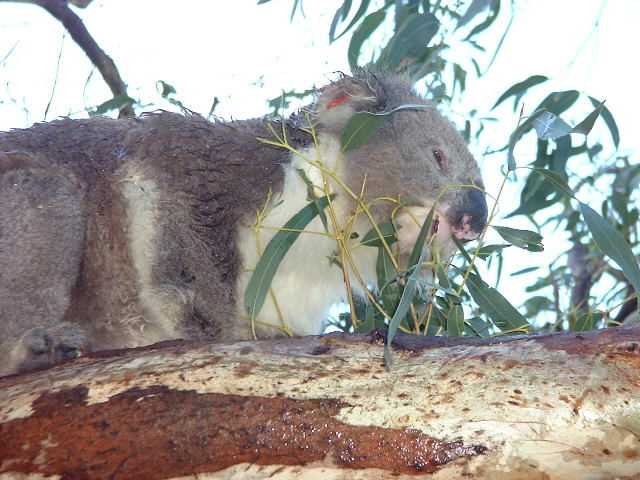 Strangely content koala, resident of a 'sanctuary' on Phillip's Island. As long as the eucalypt leaves are fresh, they don't seem to mind too much.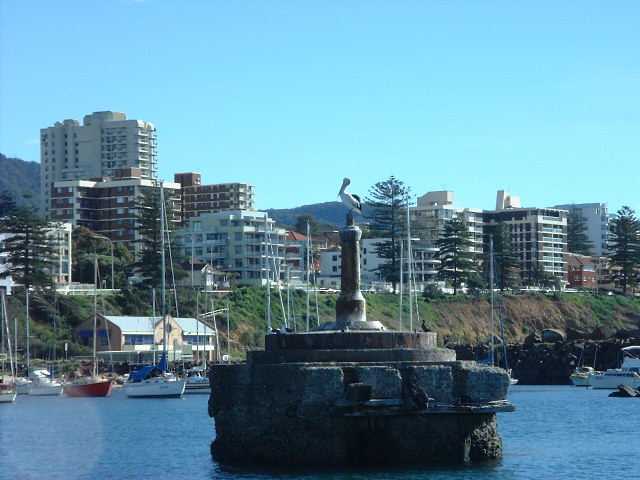 Pelican impersonating statue, Wollongong harbor. Just before we got on the boat to see the Albatrosses.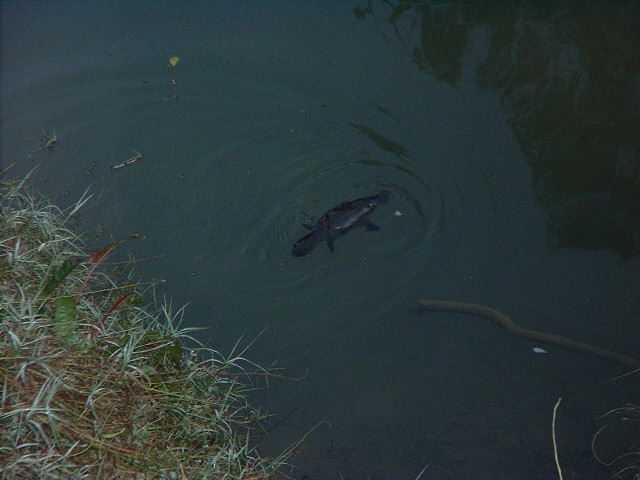 Nature's miracle, the duck-billed platypus, seen at Eungella national park. They have fur, a beak, webbed feet, and lay eggs. And, tragically, only a cloaca.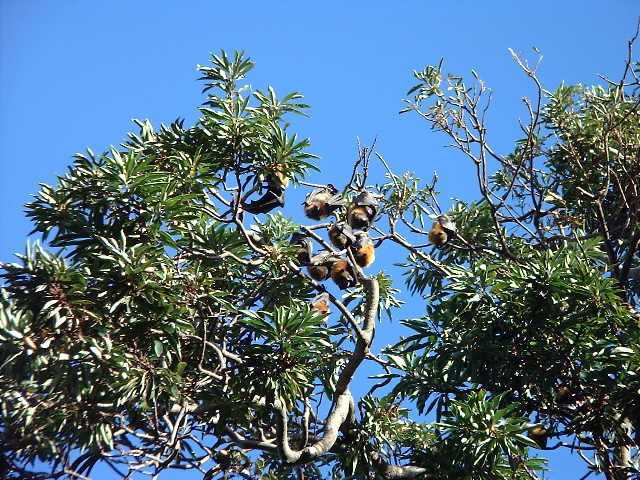 Not much of a picture, I admit. But we had to get the flying foxes in here somewhere. Noisy little devils, but cute.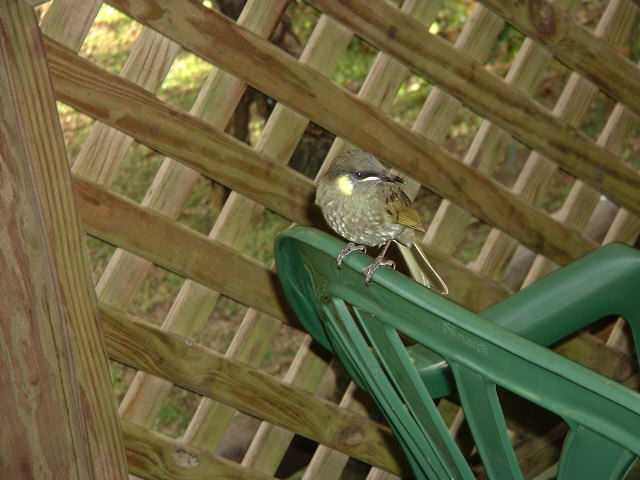 Tiny Yellow-spotted Honeyeater at the famous Ivy Cottage tea rooms, Paluma.
Really large Southern Cassowary, Mission Beach. Third largest bird in the world, and by far the most bad-tempered. Hence the long shot.
Obligatory crap shot of Sydney harbor, featuring the top of someone's head. On my birthday we saw a penguin there. Fascinating, eh?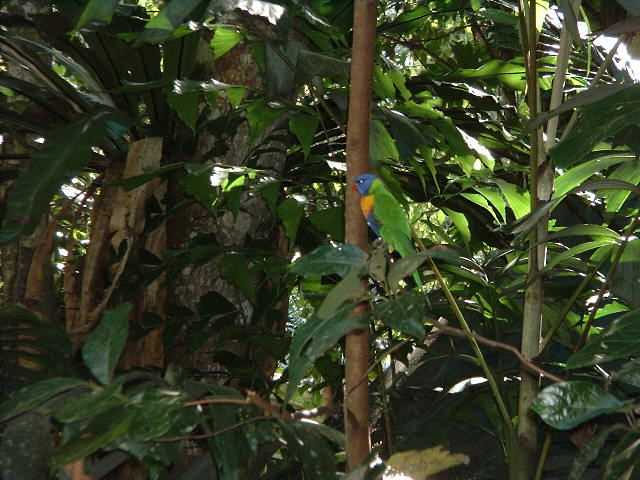 A random Rainbow Lorikeet. You see these things all over Australia. Amazing.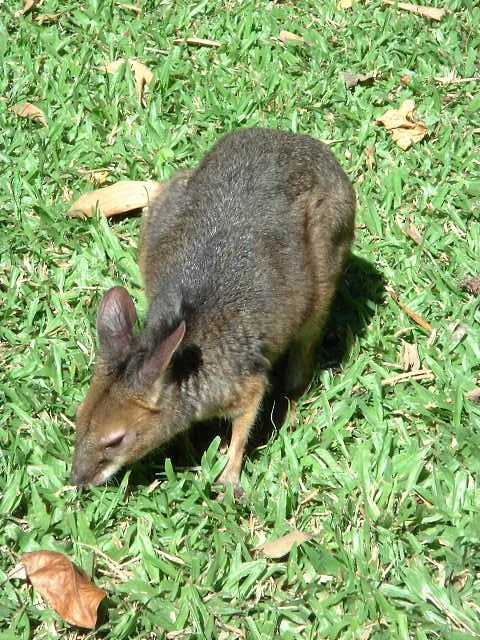 Rescued orphan red-necked pademelon, Kingfisher park, Julatten. Soft as a chinchilla, and twice as cuddly.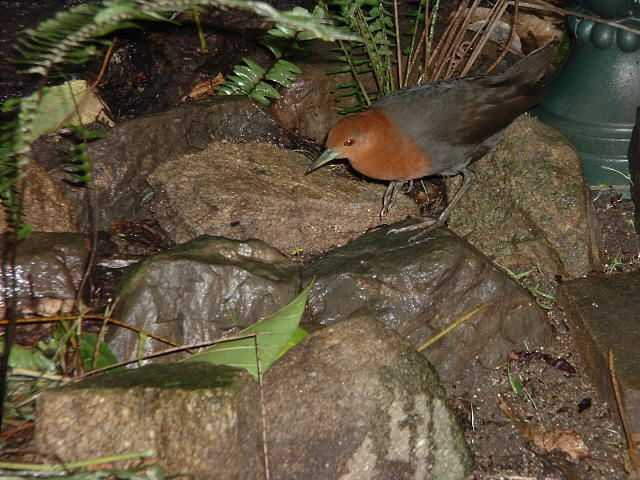 Red-necked Crake, also seen at Kingfisher park. Normally a tremendously shy species, this one has a cheese monkey on his back. Lucky break.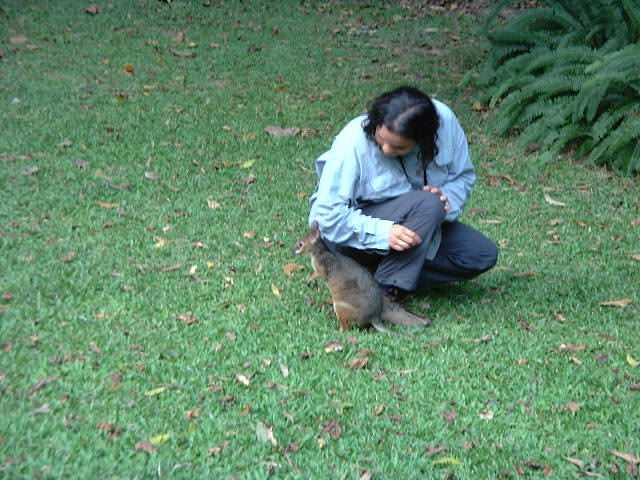 Doreen and the pademelon sharing a tender moment, Kingfisher park.