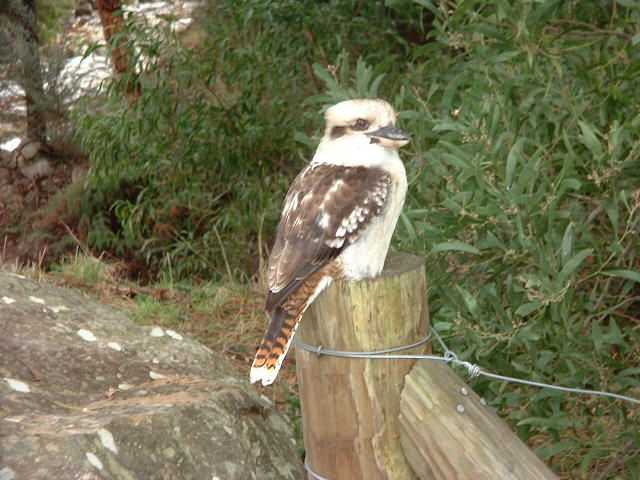 Laughing Kookaburra, Hills Gap. You've heard him in dozens of Tarzan movies.
Nourlangie Rock, Kakadu National Park. Not the bit where they filmed Crocodile Dundee.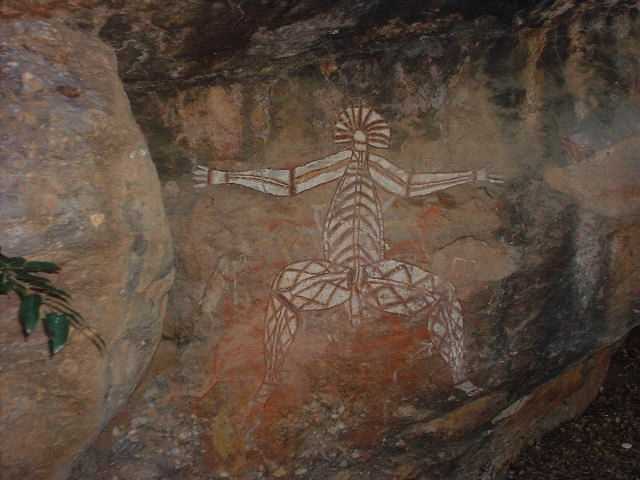 Ancient Aboriginal art, Nourlangie Rock.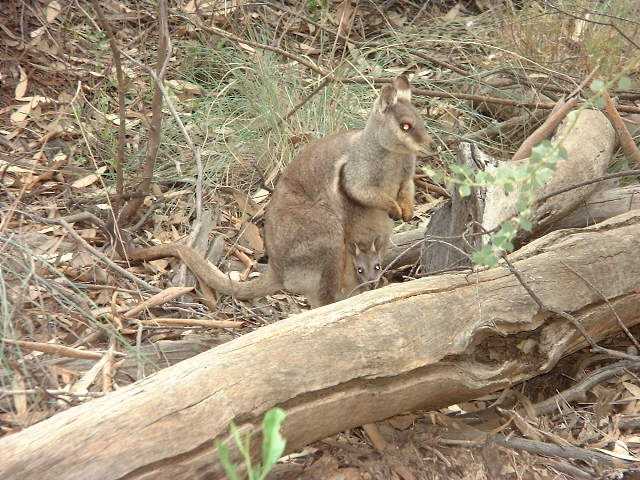 Rare Rock Wallaby and young Joey. She hopped so close, we wondered if she was contemplating attack.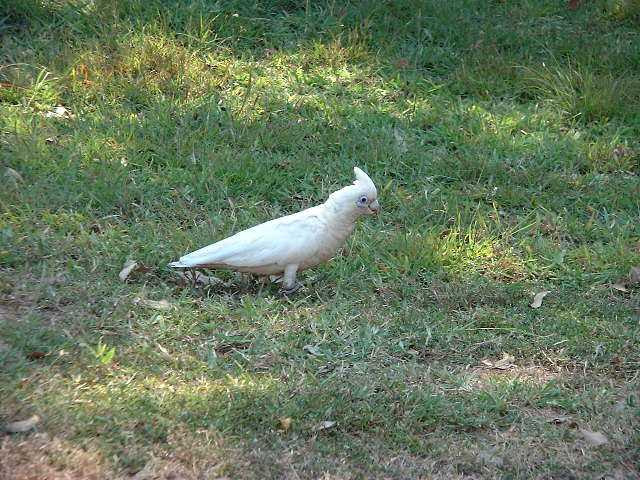 The mad staring eyes of a Little Corella.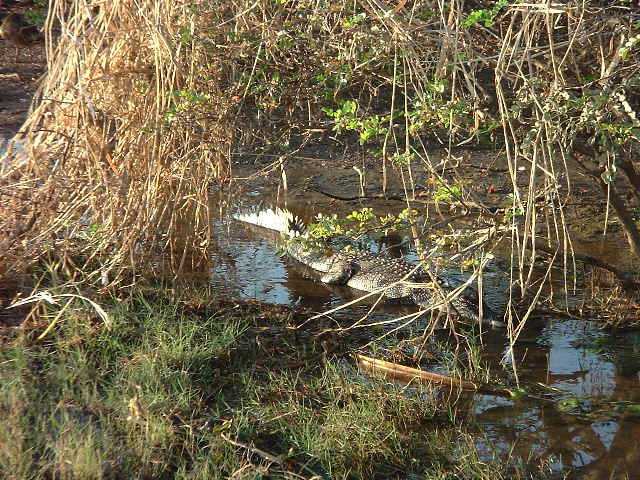 Smallish crocodile, Kakadu. The big one was eating a barramundi, twenty feet to the left.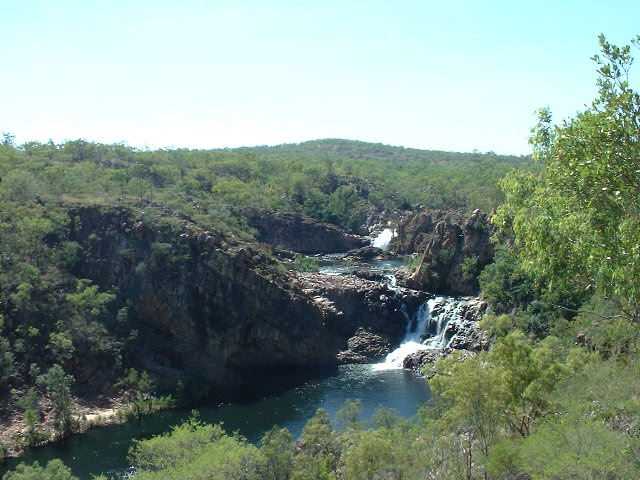 Edith Falls, near Katherine; north of Alice Springs. Another theme, I think.
Sunbathing lizard obstructing path, Edith Falls. Maybe a water monitor.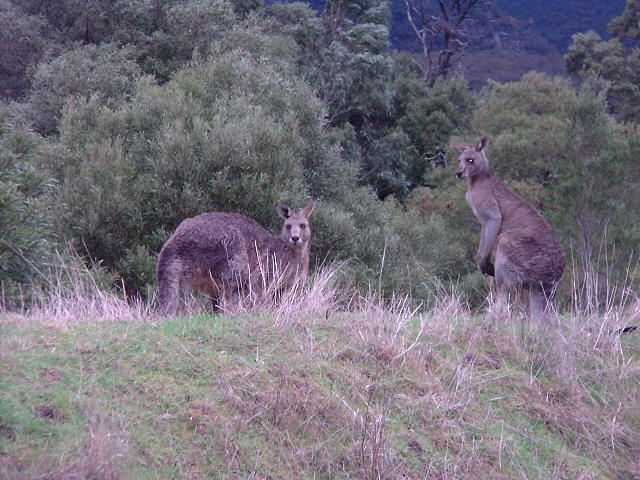 Breakfasting kangaroos, Halls Gap - the town with no punctuation.
More art, Nourlangie Rock.
Relaxed Australian Ibis, Howard Springs.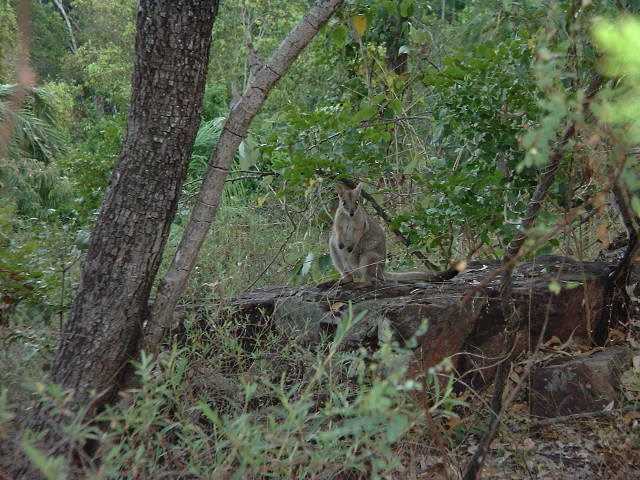 Nervous wallaby, Florence Falls. The theme continues.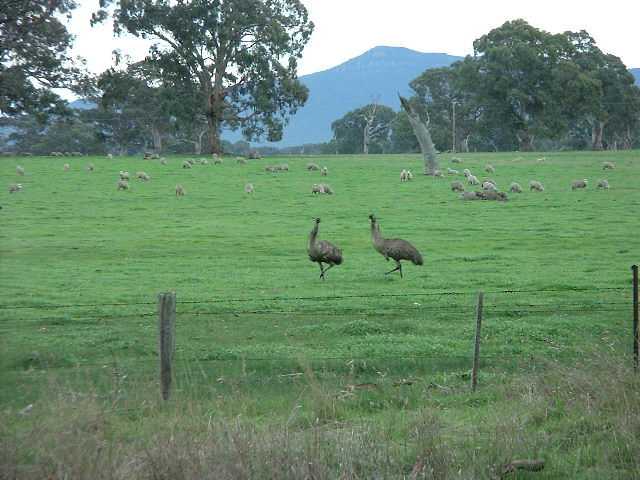 Emus bothering sheep, near Grampians National Park. The second largest bird in the world, so we're told.