Images of Thailand - fauna
(taken from just too damn far off, for the most part)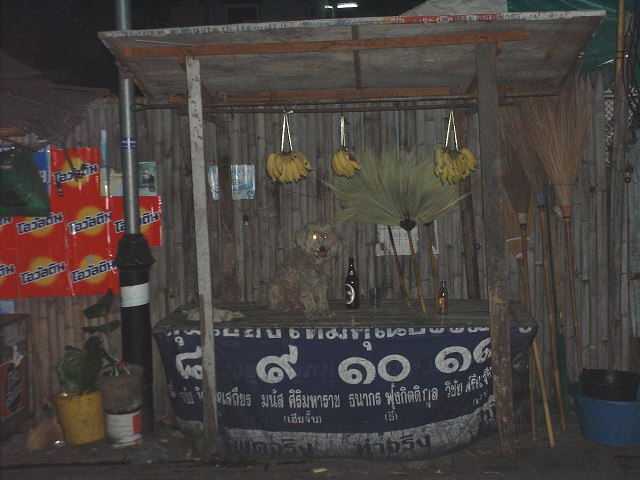 Dog drinking beer and selling bananas, Chiang Mai.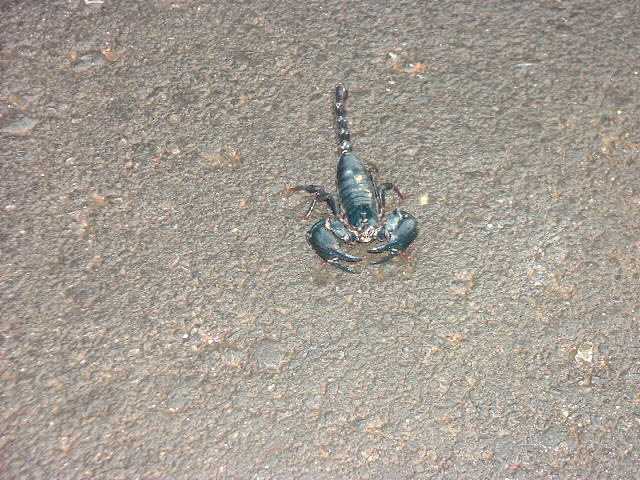 The scorpion Doreen found in her trousers wasn't quite this big, but even so - we don't recommend it.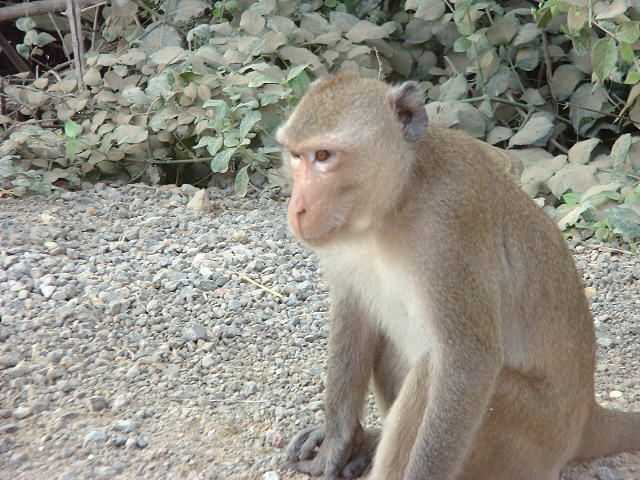 Crab-eating Macaque pretending not to be asking for food, Khao Sam Roi Yot
White-handed Gibbon, Khao Yai - if only you could hear him singing.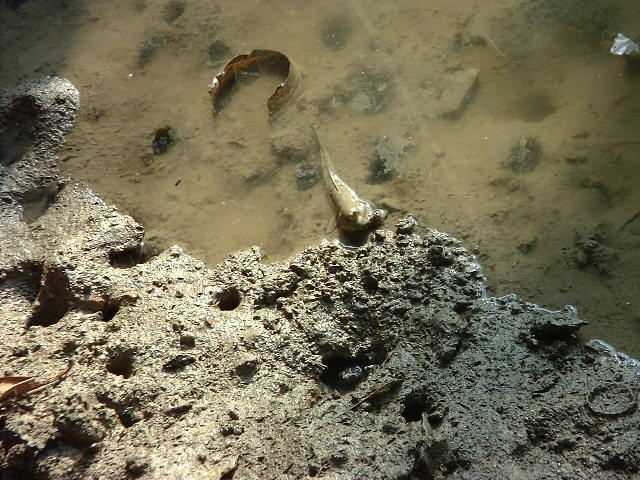 Mudskipper, Khao Sam Roi Yot - the fish that can breath either air or water. It's all his fault.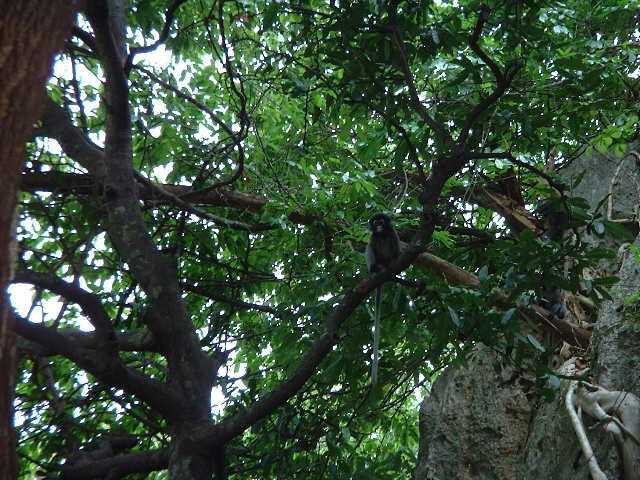 Young Dusky Langur, Khao Sam Roi Yot. Cute, eh?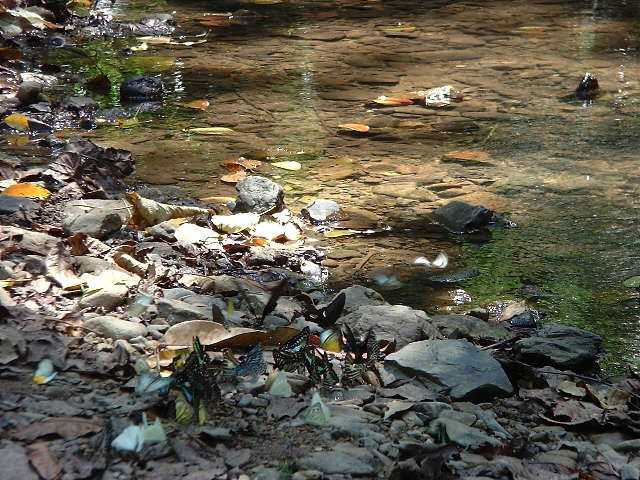 Butterfly feeding frenzy, Kaeng Krachan. There were loads more than this, honest.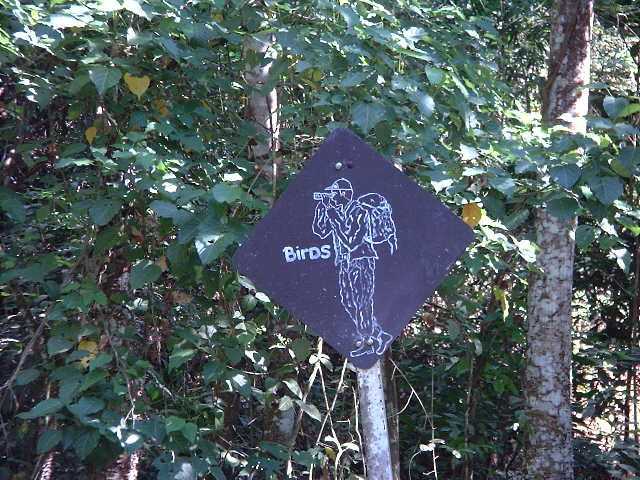 Helpful sign for dim-witted birders, Kaeng Krachan.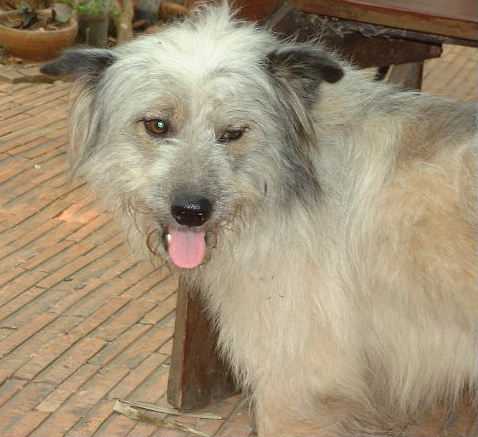 Malee's dog Lucky - and he is, to have survived the fearsome monastery dogs (who fail to practice the tolerance of their custodians)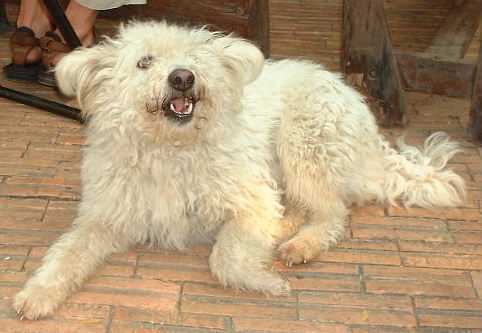 Last but not least, Malee's other dog - the one who looks a lot like Snowy..